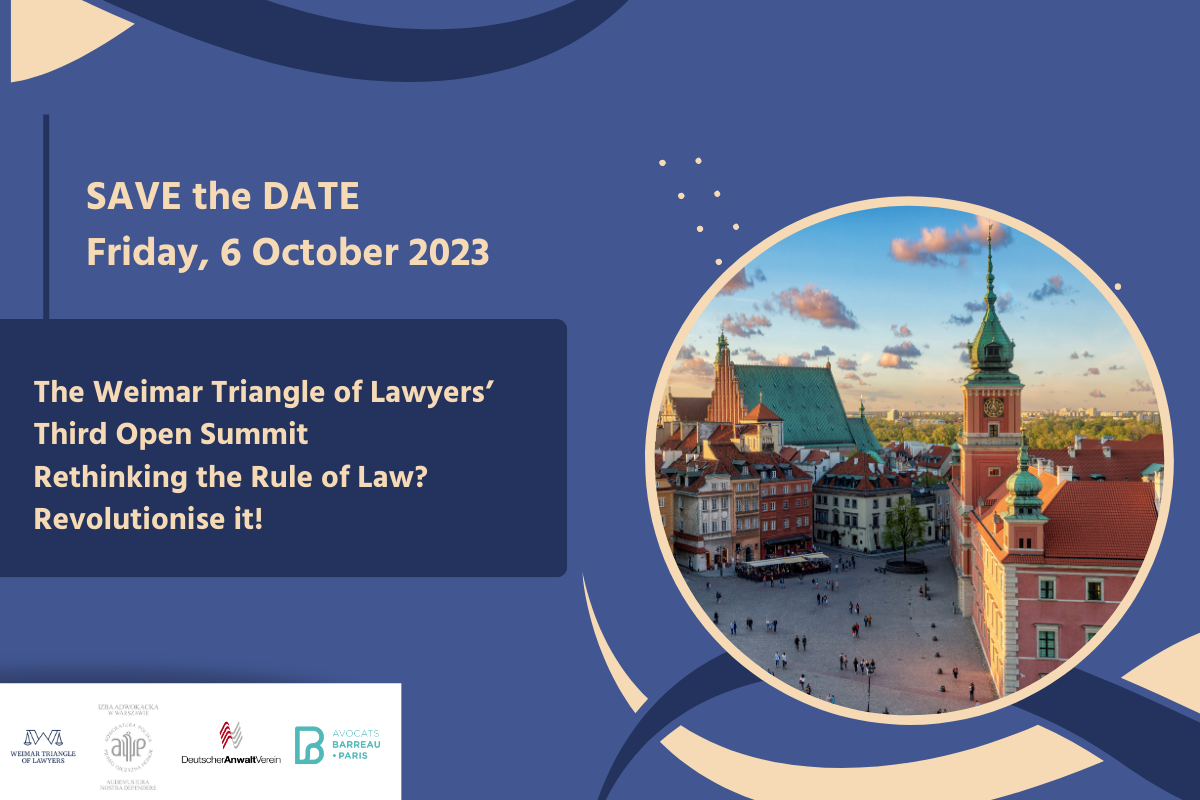 Weimar Triangle of Lawyers' Open Summit 2023, Warsaw
56
56 people viewed this event.
On October 6th, 2023, the Weimar Triangle of Lawyers' Open Summit entitled "Rethinking the Rule of Law? Revolutionise it!" will be held in English and take place in Warsaw, Poland. The Organizing Committee is composed with members from the Deutscher Anwaltverein [German Bar Association], Barreau de Paris [Paris Bar Association] and the Izba Adwokacka w Warszawie [Warsaw Bar Association].
Our Senior Research Fellow Cornelia Kutterer will discuss the following topic: "Is the Rule of Law out of date in the digital era? The effects of technological progress on the role of lawyers, their services and deontological standards. The chances and risks of A.I. for legal practice." The main purpose of the summit is to discuss whether the Rule of Law as it currently stands is fit for the future or whether it would need to be adapted.
The Open Summit will be streamed online. You may find here the link for registrations.