Registrations have closed.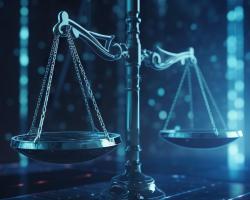 Harvard BKC – Regulating AI
109
109 people viewed this event.
Harvard Berkman Klein Center: Regulating AI: A Sisyphean Task?
The Director of the AI Regulation Chair Professor Théodore Christakis will be speaking in an event about the future of AI regulation from a transatlantic perspective organized by the Berkman Klein Center for Internet and Society at Harvard University on November 1, 2023.
As regulators make a move to supervise emerging AI technologies, the question inevitably emerges of whether we've embarked on a Sisyphean task. Should we be regulating the technology itself? Or might it be better instead to design governance frameworks within which AI will operate? This event will explore these questions from a regulatory perspective. It will also discuss the policy challenges associated with AI regulation, considering the broader political framework in which regulatory attempts operate. As regulatory initiatives emerge worldwide, such as through the European Union's "AI Act", or the US' anticipated AI Executive Order, this event will compare and contrast the merits of these actions.
The event will start by opening remarks by by Dr. Elisabeth Sylvan, Interim Executive Director, BKC with Caitlin Fennessy (Vice President and Chief Knowledge Officer; International Association of Privacy Professionals); Leonardo Cervera Navas (Secretary General; European Data Protection Supervisor); Aileen Nielsen (Visiting Assistant Professor, Harvard Law School) and Théodore Christakis (Professor of International and European Law, AI Regulation Chair, Multidisciplinary Institute on AI, University Grenoble Alps, France). The Panel discussion will be moderated by Isabel Hahn (LL.M. Candidate, Harvard Law School and former Member of the EDPS cabinet).
Please find here the full program.