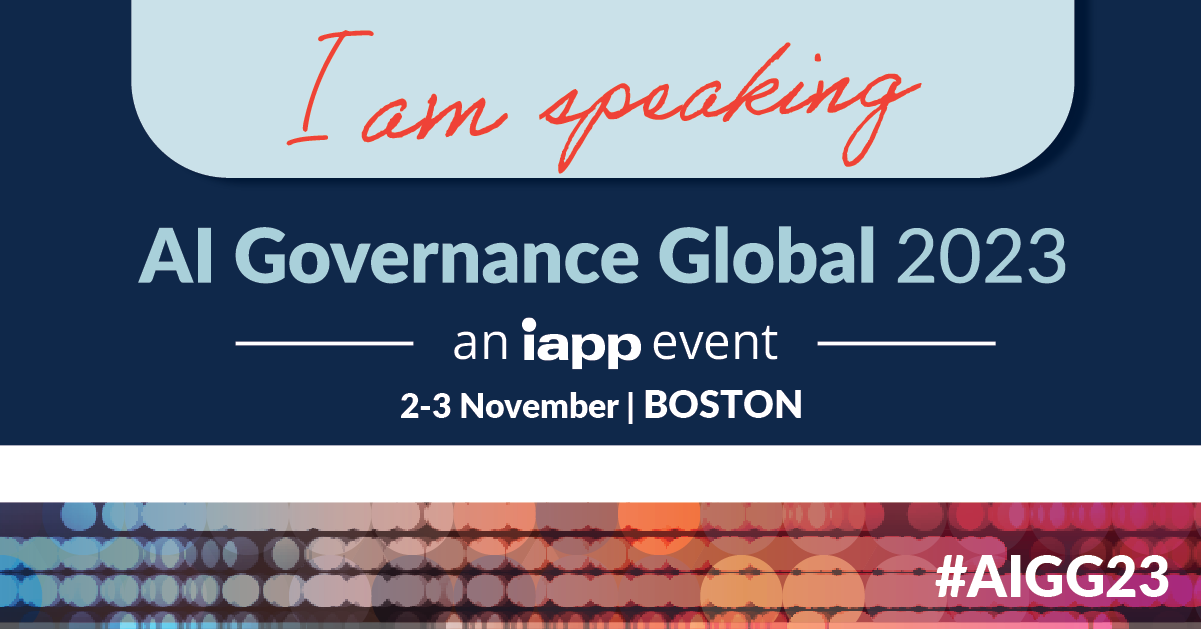 AI Governance Global Conference 2023, Panel 2/2
81
81 people viewed this event.
On November 2nd, 2023, the International Association of Privacy Professionals (IAPP) will be organizing a two days' international conference in Boston on how to develop and implement globally ethical and responsible AI practices.
Going through a highly competitive process, our Chair proposed two panels on complex global AI regulation's issues, both of which were accepted. We are delighted so to be represented in Boston by the Director of the Chair AI Regulation, Professor Théodore Christakis, and by its Senior Research Fellow, Cornelia Kutterer.
The alignment problem in artificial intelligence raises important questions about ensuring that AI foundational and frontier models and systems align with human values. Our Senior Research Fellow, Cornelia Kutterer, will organise the second accepted panel on the second day of the Conference, entitled "The Alignment problem in AI viewed through the lens of European law".  Joined by Leonardo Cervera-Navas, Secretary General at the European Data Protection Supervisor, Dylan Hadfield-Menell, MIT's Computer Science and Artificial Intelligence Laboratory (CSAIL), and Philippe Verreault-Julien, Postdoctoral Researcher at Eindhoven University of Technology this panel will discuss the integration of evolving safety research into AI governance, analyze the current status of the EU AI Act proposal in relation to foundational models, and discuss possible regulatory and supervisory approaches to address fast evolving advances in AI.
You may find here the schedule and program of the Conference.